WordPress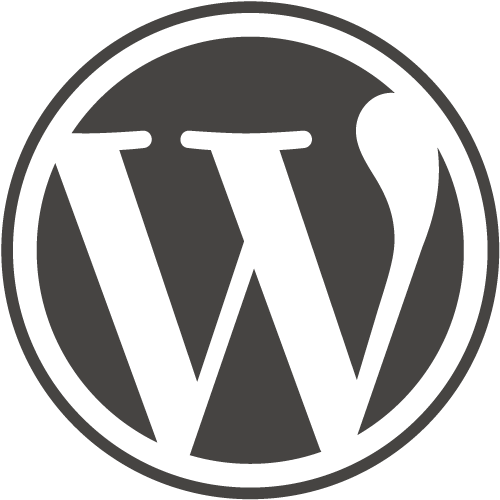 Over 75 million websites are built with WordPress. It's flexible, versatile, and free. In these three classes, you will get a hands-on introduction to the most powerful website platform on the Internet. We'll go step-by-step through setting up WordPress, showing you how to install the software, configuring it for speed, and extending it with plugins. We'll give you tips for making your website easy to use and smartphone/tablet friendly. We'll cover optimization, backing up, and maintaining your website. We'll go through securing WordPress and keeping it up-to-date. When you are done, you will have a secure WordPress foundation and the base knowledge to begin building your own professional and functional website.
$199
per class
---
8:30 am - 4:30 pm
Lunch is on your own
11:30 am - 12:30 pm
---
10% discount for University of Arkansas Faculty, Staff and Current Students. To receive the discount, you must register with your uark email address and enter coupon code 'UA10' at checkout. Status will be verified and correct rate will be applied. Additional discounts do not apply.​
No refunds of the UA 10% discount, or any other discount, will be granted once registration is complete.
In partnership with:
PART 1
In this one day class, you will build a WordPress website as we take you step-by-step through the process of planning, installing, and configuring your new website.
Attendees will leave the course with a basic understanding of:
WordPress tools, themes and plugins
Installing and configuring WordPress
Navigating the admin dashboard
Adding and managing users, passwords, and permissions
Configuring comments and anti-spam measures
Using widgets, menus, and sidebars
Finding and selecting customization plugins
Securing WordPress from hackers
Optimizing the database, video, and images
Using sitemaps and redirections
Backing up and maintaining your website
Basic SEO best practices
Part 1 Schedule

This course is not yet scheduled, but we can notify you when it is.
---
PART 2
In this one day class, we will add design templates to our WordPress website and demonstrate how to add graphics and web copy, visual features, and additional functionality and customization.
Attendees will leave the course with an understanding of:
The WordPress theming system
Where to find themes and editing tools
Installing, configuring, and customizing themes
Adding advanced features with widgets and plugins
Finding add-ons that are safe and reliable
How to update themes and plugins
How to add your logos and colors to your website
Part 2 Schedule

This course is not yet scheduled, but we can notify you when it is.
---
PART 3
Once you have a fully functioning WordPress business website, this course will cover how you plan and execute content management, editorial and social media integration strategies for the site.
Attendees will leave the course understanding:
How to optimize your website content for search engines
How to connect your website to the social media platforms most important for your business.
How to plan content updates to attract customers from these platforms into your site.
How to create forms and Calls-to-Action that turn website viewers into qualified business leads
How to design a user flow for your site visitors utilizing:

Landing Pages
Calls-to-action
Web forms
Email notifications
Autoresponders
Part 3 Schedule

This course is not yet scheduled, but we can notify you when it is.
---
Brad Lawless
Chief Strategy Officer
@ Modthink
Brent Robinson
CEO/Founder
@ Modthink